A special campaign for foreign visitors only !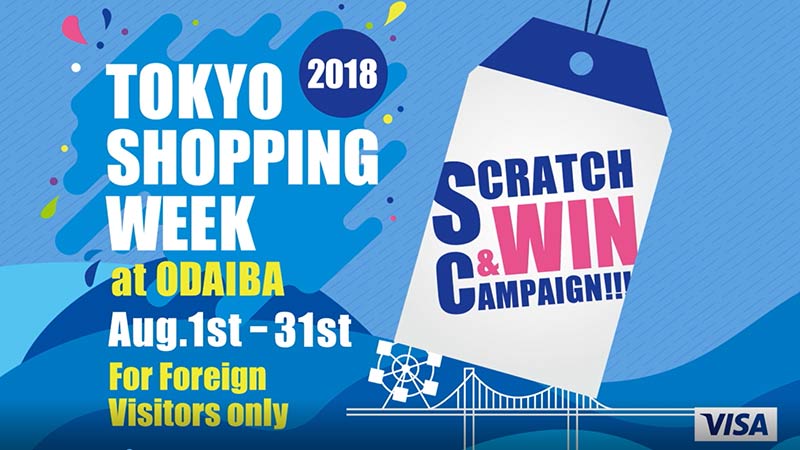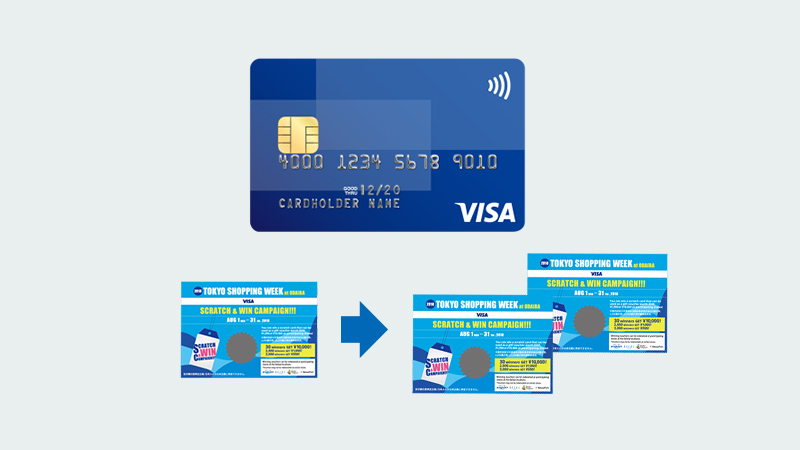 STEP1
Make a purchase of at least ¥1,000 at a participating store and receive a scratch card!
Pay with your Visa card to receive an extra scratch card!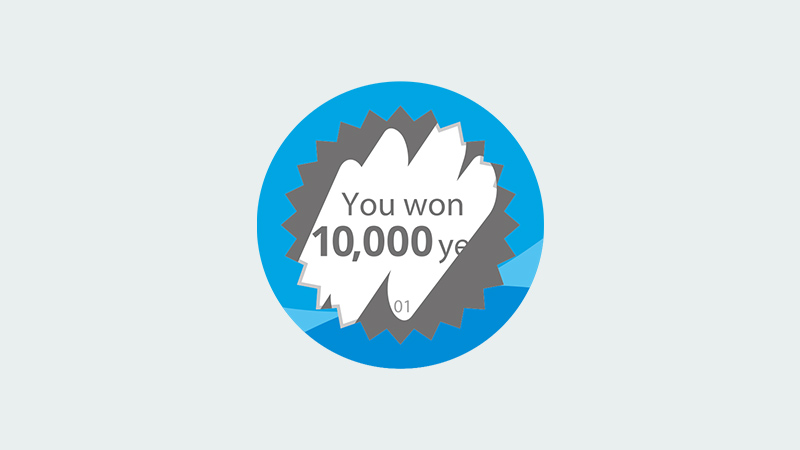 STEP2
Use a coin or other object to scratch the card and find out if you've won!

STEP3
Use your winning scratch card, worth ¥500, ¥1,000 or ¥10,000, to enjoy shopping or dining at participating stores on your next purchase!

*AquaCity Odaiba, Decks Tokyo Beach, DiverCity Tokyo Plaza, VenusFort

*Certain shops at participating locations will be excluded from the campaign.
*Participants are to pay the remaining total for purchases exceeding the voucher amount, and may not receive the balance for purchases of lesser value.
Located next to Odaiba Marine Park, this is the perfect place to gaze out beyond the Statue of Liberty replica and Rainbow Bridge upon the heart of Tokyo. With a shopping zone containing nearly 70 shops, the largest gourmet zone in the coastal area, a multiplex, popular shops from all over the country at Tokyo Ramen Kokugikan Mai, and more, you can enjoy the entire day here.
1-7-1 Daiba, Minato-ku, Tokyo
Shopping Area: 11:00-21:00
Dining Area: 11:00-23:00 (Food Court closes at 21:00)
Infomation Counter: 11:00-21:00 (Azone 3F & Bzone 3F)
(Business hours may vary from shop to shop)
A shopping center with a multitude of entertainment facilities for couples and families to enjoy from morning to night. "Daiba 1-chome Shoutengai," a recreation of cities from the Japan of old, is popular with tourists for its assortment of souvenirs. At night, visitors can enjoy a light display against the backdrop of Tokyo. A video introducing the facilities.

1-6-1 Daiba, Minato-ku, Tokyo
Shops & Cafes: 11:00-21:00
4F Odaiba Takoyaki Museum: 11:00-22:00
5F Restaurants: 11:00-23:00
6F Restaurants: 11:00-24:00
Infomation Counter: 11:00-21:00(Seaside Mall 3F DECKS Square)
(Business hours may vary from shop to shop)
DiverCity Tokyo Plaza is a "theatrical city space," featuring a diverse assortment of the newest in shopping and dining and more, with popular casual brands from Japan and overseas, an entertainment complex offering a variety of experiences, the largest food court in Odaiba, a stimulating restaurant floor, and more!

1-1-10 Aomi, Koto-ku, Tokyo
Shops & Services: 10:00-21:00
Food Court: 10:00-22:00
Restaurants: 11:00-23:00
Information Counter: 10:00-21:00 (3F, across from Beauty and Youth United Arrows)
(Business hours may vary from shop to shop)
An indoor shopping mall featuring streets made to look like a scene from Medieval Europe, made up of an outlet floor, a fashion and cosmetics floor, and a family floor, as well as a diverse selection of restaurants. Located nearby is recently-opened teamLab Borderless and a Giant Sky Wheel, as well as MEGA WEB, a car theme park.

1-3-15 Aomi, Koto-ku, Tokyo
Shops: 11:00-21:00
Restaurants: 11:00-23:00
Information Counter: 11:00-21:00 (Near the 2F Main Gate)
(Business hours may vary from shop to shop)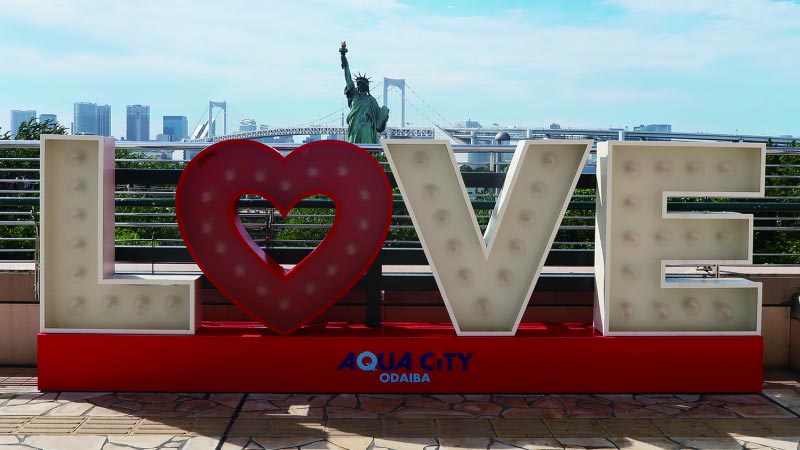 【A】Statue of Liberty Plaza
Great for couples! You can see the Rainbow Bridge, a symbol of the Odaiba area, as well as a replica of the Statue of Liberty. (AquaCity Odaiba 3F)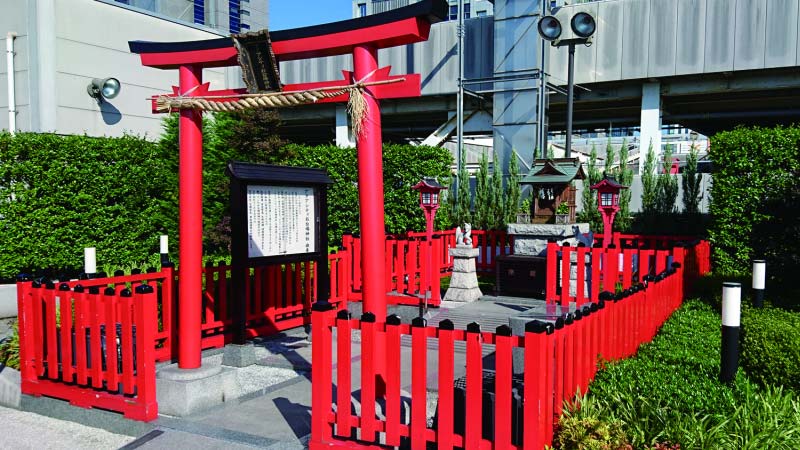 【B】AquaCity Odaiba Shrine
Featuring the combination of a traditional vivid red Torii and modern buildings. You can also draw omikuji, a traditional Japanese fortune. (AquaCity Odaiba 7F Roof)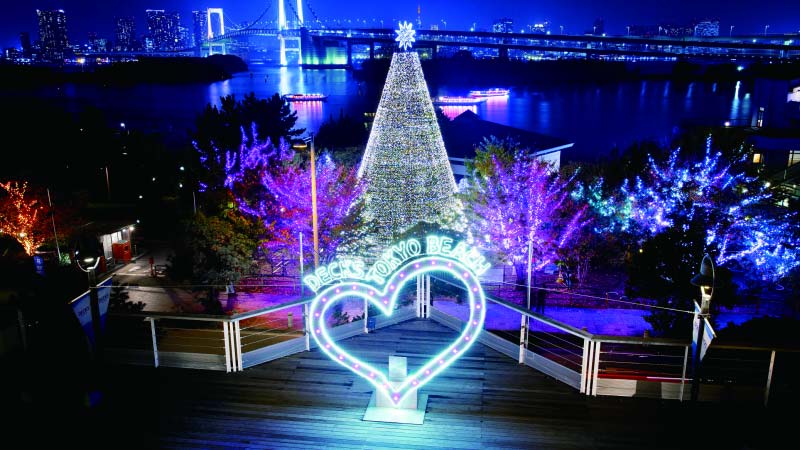 【C】Heart Sculpture and Daiba Memorial Tree
One of the best light display spots in Tokyo. Great for couples! (Decks Tokyo Beach 3F Seaside Deck)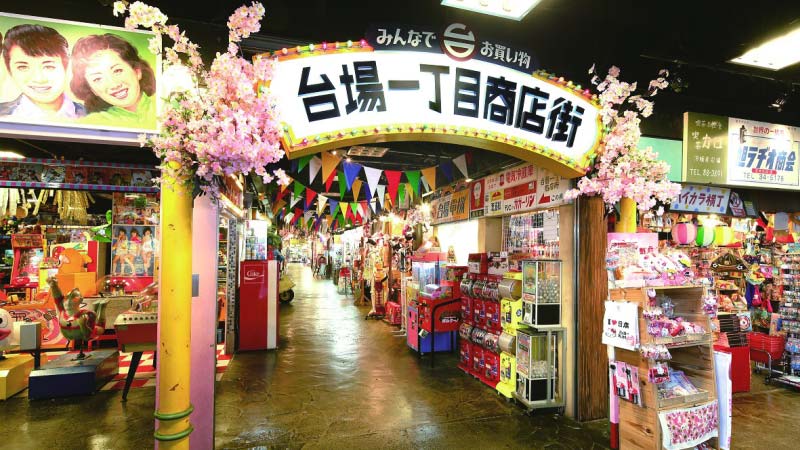 【D】Daiba 1-chome Shoutengai
Travel back in time to the Japan of old! Popular worldwide! (Decks Tokyo Beach 4F Seaside Mall)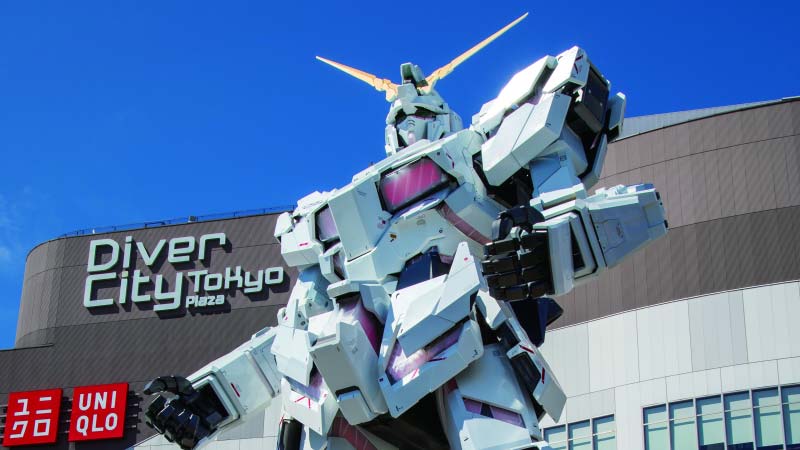 【E】Life-Sized Unicorn Gundam Statue
This astonishingly large statue moves in different ways during the daytime and at night. Twice the fun! (DiverCity Tokyo Plaza Festival Plaza)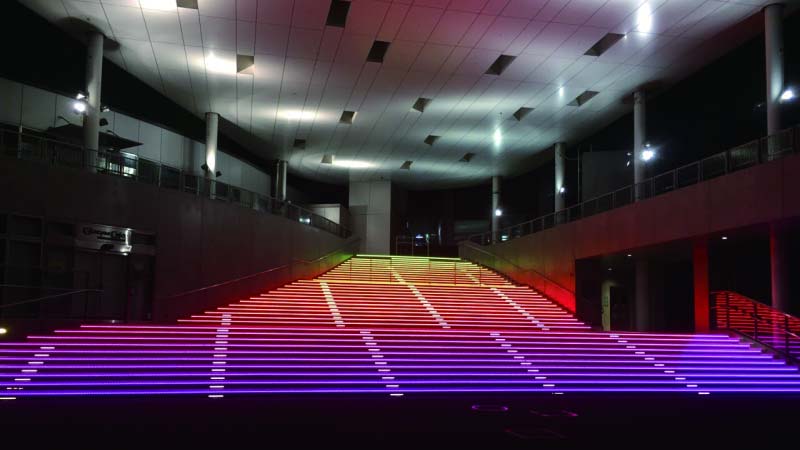 【F】Festival Plaza Staircase
The lights on this staircase change colors at night to create a colorful dreamlike landscape that you will want to climb at night! (DiverCity Tokyo Plaza Festival Plaza)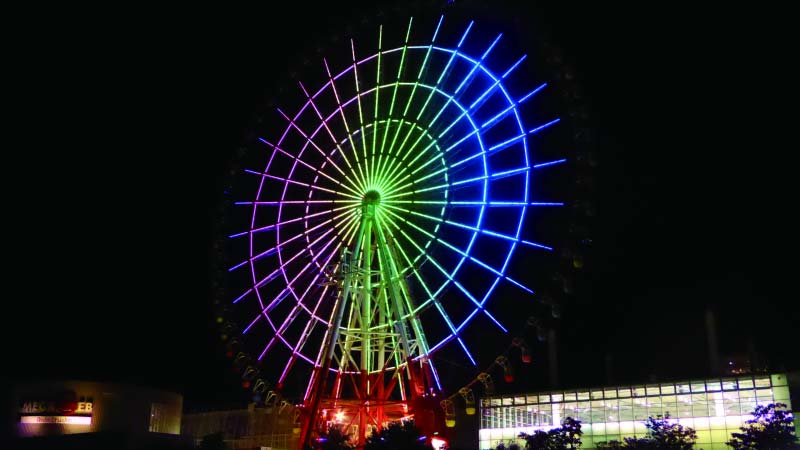 【G】Giant Sky Wheel in Palette Town
The largest ferris wheel in Japan, with a complete trip taking 16 minutes. You can see all of Tokyo! (Inside Palette Town at 1-3-10 Aomi, Koto-ku, Tokyo)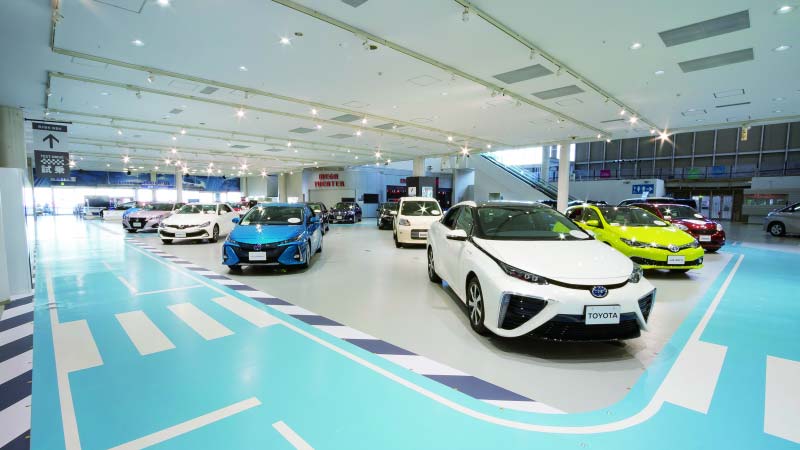 【H】MEGA WEB
A theme park by TOYOTA that both kids and adults can enjoy. You can even take TOYOTA cars for a test drive! (Inside Palette Town at 1-3-12 Aomi, Koto-ku, Tokyo)

1. The Scratch and Win Campaign period is from August 1 – 31, 2018.

2. The Scratch and Win Campaign is eligible for foreign visitors only.

3. By spending JPY1,000 or more per transaction (incl. tax) at participating stores and restaurants, a participant will be entitled to receive one scratch card per transaction for a chance to join the Scratch Card Campaign. If a participant pays with Visa card, 2 scratch cards are given.

4. A participant needs to scratch the scratch cards for a chance to win a prize. The prize will be a voucher value of JPY10,000 x 30 winners, JPY1,000 x 2,000 winners or JPY500 x 3,000 winners that can be used for a next purchase at any of the participating stores and restaurants.

5. There will be no monetary change returned for any unused value when paying with the voucher.

6. The voucher is valid until August 31,2018 (The closing time of participating stores and restaurants may vary).

7. The winning voucher is neither transferable nor can be exchanged for cash. The winning voucher will be void if restricted or prohibited by law.

8. For other details and inquiries, please contact Tokyo Shopping Week at ODAIBA Campaign Desk.

Tokyo Shopping Week at ODAIBA Campaign Desk